Bad drywall patch jobs are common, so this blog will showcase some of the "more interesting" patch jobs we at Walltech Drywall Services have fixed.
No homeowner is proud of a hole in their walls, whether by accident or by design. Repairing those holes seem to be rather easy. Some homeowners attempt their own repairs, while others may choose any number of free or lost cost alternatives. We have seen repairs done by neighbors and friends. We have seen bad repairs done by so called "experts" in the industry. Walltech Drywall Services take great pride in providing exceptional service at fair prices.
The photos below highlight some of the attempts at drywall patching.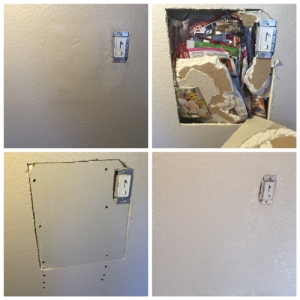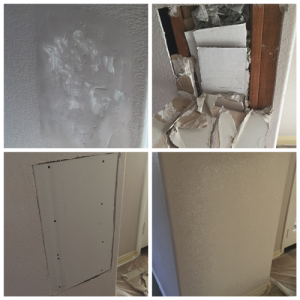 Yes, all of this stuff was pulled out from a recent drywall patch repair in Temecula. Yes those are shoe boxes, size 13 to be exact, plus a few phone books. The only thing missing was the kitchen sink.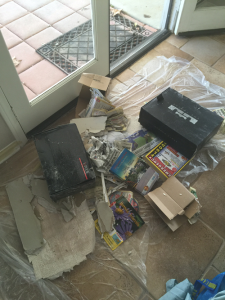 Contact Bill Herbert at Walltech Drywall: We will fix any prior work and guarantee quality results