Murrieta ceiling repair from water damage
Flooding from upstairs destroys ceiling in Murrieta home. Walltech Drywall comes to the rescue.
This Murrieta homeowner came home to find their entire home flooded downstairs and massive damage to the ceiling in the family room and kitchen.Catastrophes like a flood can strike at any time. Broken pipes, overflowing bathtubs, or a clothes washing machine can spontaneously cause a massive amount of damage to a home when a leak happens. The first step in successful repair is to contact an expert like Walltech Drywall. Bill Herbert will come an assess the damage and a course of action to complete the damage. It is important to start with drying out the damage area to avoid the potential of mold developing at a later date. Once the area is completely dry, all effected areas are cleaned of damages sections. In the case of our Murrieta homeowner, they drywall was removed and prepped. New wall board was position and secured, and drywall patching material was carefully applied to provide a seamless surface. Finally a finish coat is applied to match any remaining original ceiling. Once the finish coat is applied, the ceiling will be finished to the homeowners request.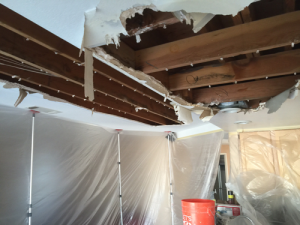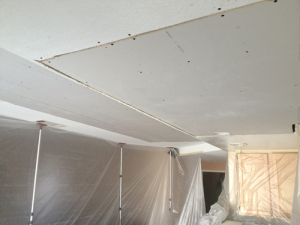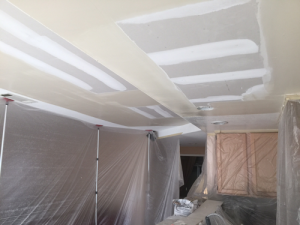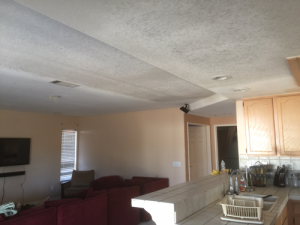 Check out our Yelp reviews